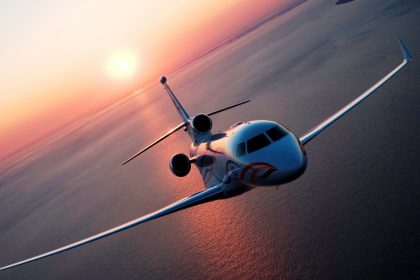 *article by Forbes.com
As private jet travel rebounds to more than 80% of pre-COVID-19 levels, it does so based on the strength of you, the first-time private flyer. From large fleet operators to boutique brokers, virtually all report a spike in new-to-market fliers. Primary reasons include minimizing potential COVID-19 exposure and lacking airline schedules.
No matter what your reason, this is a follow-up to "13 Differences Between A Private Jet Charter and Buying An Airline Ticket." Specifically, I want to cover what you need to know before you start researching your first private flight.
1. Where are you starting from and where do you want to end up?
This might seem silly, but since private aircraft can access around 5,000 airports compared to less than 500 used by the airlines before COVID-19, there's a good chance there are closers airports than you are used to. By giving your operator or broker the address you are leaving from and where you are going, they can suggest alternatives that can shave hours off your door-to-door travel time.
2. Who and what are you bringing?
If you are looking for the most cost-efficient solution, the type of aircraft that fits your mission is going to depend not only on number of seats, but the number of adults, children under the age of two, size of your pets, amount of luggage, and total weight. The number of seats along with weight, weather and winds will impact the type of private jet best suited for your flight.
The range of a light jet varies from around 600 to 2,000 miles depending on the make and model, plus how many people and how much luggage you have. To get the quotes that best match your needs, details matter, for example, six adults, including three large adults over 300 pounds, six sets of golf clubs, a 150-pound Golden Retriever, etc. This will enable your provider to identify specific aircraft that best fit your needs.
3. Are you flexible on travel dates and times?
While you get to set your departure date and time – it's on your schedule, not some airline planner – your choices impact your cost. If you are flexible to leave over a span of certain days or times, let your provider know that up front. That will enable them to look for potentially money-savings alternatives. I've seen lead pricing between South Florida and New York vary by as much as $5,000 from one day to the next.
If you are really flexible, don't mind a last minute cancelation and are happy to regroup and look for options on other days, or you have alternate transportation, empty leg fights can provide savings of around 50%. These repositioning flights are returning to base after dropping off customers or heading to their next mission. They are sold at big discounts, however, if the person on the other side of the equation changes his or her plans, yours will cancel, and it could be while you are at the airport waiting to board.
4. When are your coming back?
Qualifying roundtrips in private aviation can cut costs by up to 40%. What do you have to do to get that discount? The standard is two billable flight hours per day. That could be a same-day trip where the outbound and return legs are at least one hour each. It could also mean two four-hour flights leaving on day one and returning day four. Four hours plus four hours equals eight hours, divided by four days, equals an average of two billable hours per day. You'll have to leave and return from the same airport. It is based on the operator using the same aircraft and flight crew for both legs, so while with jet cards it's a formalized part of your contract, with on-demand charter it's more a rule of thumb.
5. How likely are you to change your mind or need to reschedule?
Just like the airlines, when you are chartering a private aircraft, you are entering into a contract that covers what happens if you want to cancel or change. Typically brokers and operators come back with several quotes based on your request.
Since quotes are often based on a specific aircraft, or tail number in industry lingo, the terms can vary. In other words, each quote may have different cancelation terms, including no refunds or changes. When booking ad hoc charters, it's critical you review the terms of each quote fully. Some aircraft don't allow pets for example, a reason you need to know if Fido might be traveling with you when you contact the provider.
6. What extras do you want?
If you want catering beyond packaged snacks, coffee, waters and sodas, be sure to specify. Your provider will give you a menu. You will find prices steep for what you get, however, if it adds to your enjoyment go for it!
Also, if you need WiFi, make that clear. Not all private jets have connectivity, and some that do, don't turn it on for charter flights. Your contract holds you responsible for post-flight charges, so if you ask the pilot to turn on the WiFi and it wasn't part of the agreement, you could find something akin to those post-check-out charges you get at hotels.
Flight attendants also need to be specified, although they are sometimes included when you charter a large cabin aircraft. On anything smaller than a super-midsize jet, you'll probably be fine on your own, and in fact, the limited space means you won't want an extra person.
Lastly, don't forget about ground transportation. At smaller airports, taxis and ride sharing may not be readily available. Your provider will normally ask you if you need ground transportation.
7. What type of experience do you want?
With apologies to your pre-conceived image about what it's like to fly privately, the cabin height on light jets is typically under five feet, with midsize aircraft six to eight inches more. The cabins are quite comfortable for sitting, but not so much for walking around. If you want to have that Kim Kardashian-type Lifestyles of the Rich and Famous experience, ask your provider to quote large cabin aircraft. You can also specify minimum cabin height.
8. Who should you contact to book your private flight?
You have two choices – operators and brokers. Operators – the companies that fly the airplanes – at your local airport can be very efficient if you are making qualifying roundtrips – see Question 4. Keep in mind most operators are small.
While you'll see brokers referencing access to 10,000 aircraft, according to Tuvoli, a B2B tech platform, there are only about 4,000 private jets on Part 135 certificates, in other words, that can be rented legally in exchange for compensation. The rest are helicopters, piston, turboprops, and even airliners. Out of the 573 operators with at least one private jet on a Part 135 certificate, 408 operate five or fewer jets, and 156 operate only one jet. A broker can survey the entire market looking for operators that are the best fit for your flight whereas operators for the most part will try to sell you onto their fleet first.
Like travel advisors, good brokers are like gold. They also know why some prices you might see are lower and what's a good deal versus the cheapest price.
9. What happens if the operator cancels the flight?
With standard one-off charter contracts, be it a pilot gets sick or there is a last minute mechanical, if the aircraft you chartered can't make the flight, you'll get a refund. That's the good news.
The bad news is if the replacement options cost more, and they usually do at the last minute, you the customer has to pay the difference, if you want to travel. If you are a good, regular client – read spending hundreds of thousands of dollars a year – your broker might consider it a good business move to cover the difference, but that would be the exception.
10. How do I find a good broker?
However, the quality of experience comes from your broker. If you aren't happy with your initial interactions, ask for another broker. Even better, ask friends who charter regularly for the phone number of their broker, and benefit from their good and bad experiences.
While most online booking is a request form, I highly recommend for first-timers, the best route is to speak to a human being, preferably one with multiple years of experience booking charter flights. Feel free to ask whomever you are speaking with, how many years of experience they have selling charter flights. If they are relatively new, there's nothing wrong with politely telling them you would like to speak to a broker who has more experience.
11. Are there any other alternatives?
If you don't want to go through the time it takes to shop and compare quotes for each trip, you need more flexible booking and cancelation terms, and you don't want to find yourself having to get a last minute re-quote, jet cards and memberships are a good option. The number of jet card providers has more than doubled since the Great Recession because they provide similar benefits to full or fractional ownership, with minimal commitment.
You can buy in for as little as $25,000, so the price of one of two flights. Some even offer pay-as-you-go options, although you pay to join. Many jet cards offer fixed one-way rates with guaranteed availability. That means you know how much you will pay on a per flight hour basis when you sign up. To get that price, you simply have to book a minimum number of hours before departure, anywhere from 5 to 96 hours based on provider. To secure on-demand pricing, you have to commit that day.
For fixed-rate jet cards, it's the same with cancelations, including some requiring as few as 10 hours notice. And if the operator cancels, your provider will secure a replacement aircraft at their expense, and may even offer you compensation.
Best of all is the convenience. Instead of reviewing quotes for each trip, since you already signed a contract, you can make one call, in some cases book online, or even via email and text message. Do keep in mind, jet card pricing isn't always lower than on-demand charter costs, so it's a tradeoff.